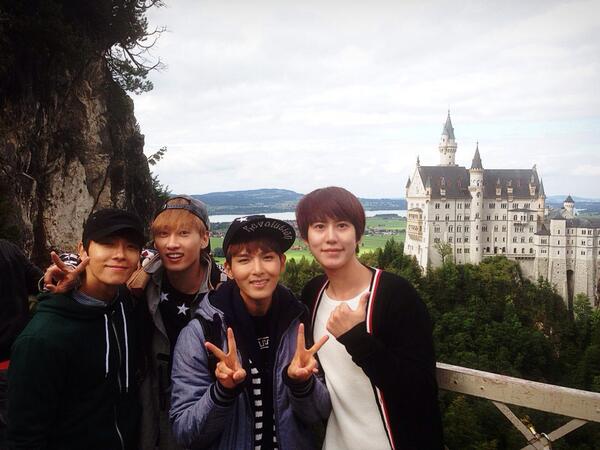 Super Junior Kyuhyun expresses disappointment and regret in his recent tweet.
He uploaded a photo of him with Eunhyuk, Donghae and Ryeowook on twitter. The Super Junior members are currently touring Germany and this time they visited the Neuschwanstein castle which inspired Disney's castles on their movies.
He wrote,
"Neuschwanstein.. 23 euros entrance fee each person. We wanted to enter both castles but we didn't know there's time limit. Therefore we weren't able to finish it.. This castle of love and hatred ㅜ ㅜ Can we see it again someday?"
Poor Kyuhyun, he must be very regretful.
via Dkpopnews.net